If you miss your mortgage payments, foreclosure may occur. This is the legal means in which your lender can repossess your home. If you owe more than your property is worth, a deficiency judgment is pursued. Both foreclosures and deficiency judgments have a negative impact on your future credit. You should avoid foreclosure if at all possible.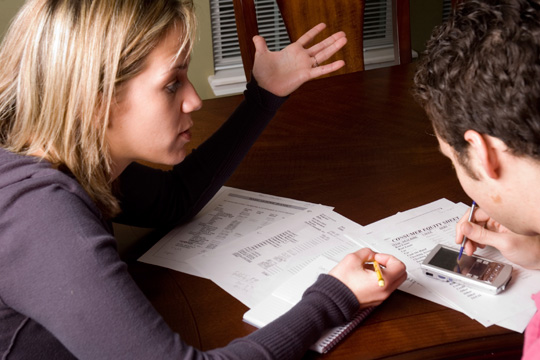 Pre-foreclosure Sale
You may avoid foreclosure by selling your property for an amount less than the amount necessary to pay off your mortgage loan.
You may qualify if:
The loan is at least 2 months delinquent;
You are able to sell your house within 3 to 5 months; and
A new appraisal (that your lender will obtain) shows that the value of your home meets HUD program guidelines.
Are you facing foreclosure?
WE CAN HELP!
Events in a borrower's life can result in foreclosure if certain situations cause a drain in financial resources. These events may include medical emergencies that result in unexpected bills, unemployment, or other factors that significantly affect a borrower's funds.
If you need help, Regal Realty can offer help.
There are many ways to lose a home. Signing away ownership may destroy credit, embarrass the family, and strip owners of their dignity. For owners who can no longer afford to maintain mortgage payments, there are alternatives to bankruptcy or foreclosure proceedings. One of those options is called a "short sale."
When the sale price of a property is below the balance that is owed on the outstanding loan, a short sale may be processed. A short sale is a type of sale in real estate which is typically a negotiated sale. Short sales are processed in order to prevent a homeowner from going into foreclosure, and preventing the bank from losing the balance on the loan against the property.