People and businesses are moving from homes, apartments, and offices on a daily basis. Before your new tenant moves in, the owner or manager should inspect the unit for damages. There should be a detailed report of any damages not there prior to this tenants move out. Your report should be consistent with the kind of detail you would need to make your case in court.
A successful move out procedure begins with an understanding of the meaning of "normal wear and tear". This simple definition will save you unnecessary arguments with tenants and possible court time.
The Move-In Inspection Report
As a matter of fact, it will allow you to check out if the apartment or house was received in good condition.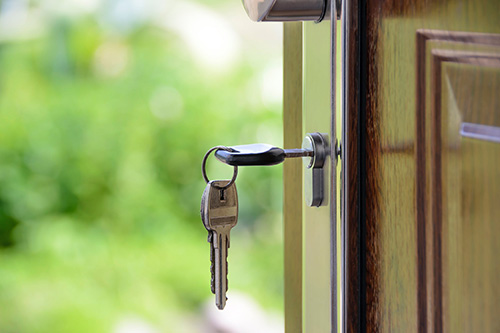 Inventory exactly what the rented apartment or house is made up of and in document condition.
Document using an approved apartment association form and take digital photographs of each problem.
Itemize in this Move-In Inspection Report all damages to your apartment or house existing at the time of your inspection.
In a furnished place, you will also have to itemize the furniture, furnishings and their condition.
As the owner/manager spell out in writing which you agree to have repaired or replaced and save all vendor and maintenance receipts.
The Move-Out Procedures
Upon vacating the premises, termination of occupancy and removal of all of the tenants personal effects, make an inspection of the premises to determine any damages, missing items or repairs.
Itemize all inventory
Note all damages that were not there before
Take digital photos and burn a CD
Have the original move in inspection report with you when you inspect the unit.
If there are damages
Itemize the damages
Get written bids from professionally licensed tradesman and vendors
Note state or local laws regarding how long you can keep a security deposit before returning it or some portion of it.
Notify the old tenant that they are responsible for damages and itemize the damage and the repair cost.
Include a copy of all receipts
Send the security deposit check to the tenant along with a letter itemizing the damages and the reasons for all deductions. Make the math clear and include receipts for all repairs and charges.
Services For Buyers
Whether you are a first-time homebuyer or entering the marketplace as a repeat buyer, you need to ask yourself, why it is you want to buy property. For example, are you planning to move to a new community due to a lifestyle change or is buying an option and not a requirement? What would you like in terms of real estate that you do not now have? Do you have a purchasing timeframe?
Whatever your answers may be, the more you know about the real estate marketplace, the more likely you are to effectively define your goals. As an interesting exercise, it may be worthwhile to consider the questions above and to then discuss them in detail when meeting with our REALTORS®. learn more . link this to buyers page
Services For Sellers
We know by experience what it takes to successfully sell your home. We want you to be successful and we want everyone to win.
Today's consumers are comparison shoppers. Although eager to achieve the best possible return on their hard earned investment dollars, they will shy away from properties that are listed too high or too low.
Listing above market value, you will more than likely sell your neighbor's house instead of yours, or at the very least, risk losing potential buyers from visiting your home. By listing too low, you create the impression that you are desperate for the sale, or that something is seriously wrong with the structure. learn more … link this to sellers page